About Us
Saving time. Saving lives. Funded by people like you.
When you or a loved one are in a moment of need, all you want is the best possible care, fast.
However, Cornwall presents unique challenges for those whose job it is to keep us safe. The scattered population, rugged landscape, isolated rural and island communities, secluded beaches and slow road network can make it very challenging to get patients the urgent medical attention they need.
Our fast and highly equipped helicopter is on-scene at an incident in an average of just 12 minutes, and can reach the Isles of Scilly in less than 28 minutes. We treat patients on-scene or take them to the hospital that best suits their needs, whether in Cornwall or at specialist hospitals out of county such as Derriford's Trauma Unit or the Bristol Children's Hospital. We reach these specialist centres in minutes, rather than the hours it can take by road.
Every year Cornwall Air Ambulance flies around 700 rescue missions, delivering fast and effective medical care to patients in their moment of need.
Cornwall Air Ambulance was the first service of its kind in the UK, and remains the busiest single helicopter air ambulance in the south west. Since 1987 we have flown more than 25,000 missions, saving countless lives.
We receive no direct government funding or National Lottery grants so rely on our supporters to raise the £3 million we need to keep our lifesaving helicopter and crew flying each year.
Anyone could need this service at any time. Whether local or visitor, young or old, Cornwall Air Ambulance is there free at the point of need.
For the half a million people who call Cornwall home, as well as the millions who visit the county, Cornwall Air Ambulance is a reassuring presence, and it's all thanks to the support of people like you.
History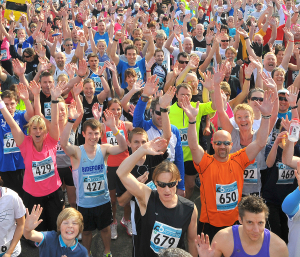 The Cornish people are justifiably proud of their air ambulance, and especially of the fact that it was the first of its kind in the UK. The succesful model pioneered in Cornwall has been copied across the country, where there are now more than 30 air ambulance helicopters, the majority funded by charitable donations just like ours in Cornwall.

In April 1987, the air ambulance was introduced as an integral part of Cornwall's ambulance service. The initial funding provided by the local health authority was withdrawn in October of that year, and
shortly afterwards the charity, then
known as the First Air Ambulance Service Trust, was formed. Following considerable publicity, the service was then financed by public fundraising and donations. This remains the case to this day, with fantastic support given by
the people of Cornwall and local business.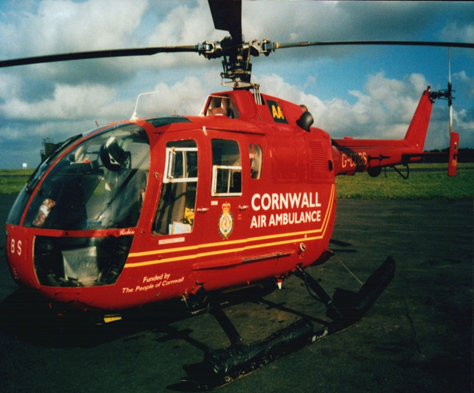 The Charity is now known as the Cornwall Air Ambulance Trust, and is overseen by a group of professional business trustees, currently seven in number, bringing a range of skills and expertise from both the public and private sector in the county.