Mark Fuszard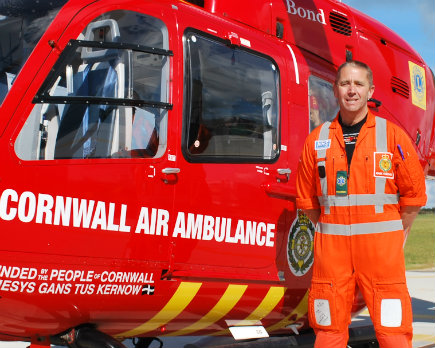 As well as his work as one of the team of six air crew paramedics, Mark attends many Public Relations events all over the county to help the charity raise awareness of the valuable work done by the air ambulance inCornwall. He says this involves meeting some very interesting people in some wonderful places.....and he also enjoys being able to "show off" the helicopter and talk to the people of Cornwall about the the work of a paramedic.
His hobbies include kayaking mainly racing and sea kayaking but also surf kayaking. Mark also enjoys mountain biking and swimming and general fitness training.
He completed the London marathon in 2008 with a time of 4 hrs 55 mins and hopes to better this one day.  Mark also recently completed a tandem skydive for the charity which he described as an awesome experience and something he would definiteley do again!
 
Mark says that one of the nicest moments so far whilst on the air ambulance team was after flying a 3 year little girl into hospital when she named her "air bear" after him!