Trauma Centre Helipad 'Inadequate'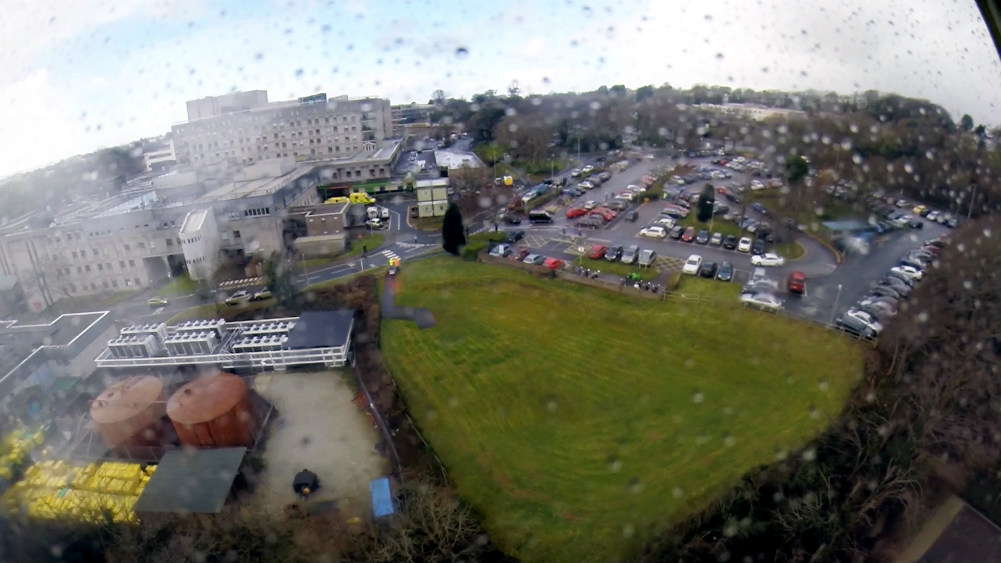 Cornwall Air Ambulance is warning it may be unable to take critically ill patients to the region's Major Trauma Centre in the hours of darkness unless major changes are made to the hospital's infrastructure.
The charity-funded emergency helicopter will be capable of flying in the dark from January 2015.
However the charity is warning current landing facilities at Plymouth's Derriford Hospital – the region's designated Major Trauma Centre – are unsuitable for use at night.
Cornwall Air Ambulance Chief Executive Paula Martin said: "We will soon be flying after nightfall in the winter, which is great news for our patients.
"As things stand, however, the landing facilities at Derriford Hospital are inadequate and we will be unable to use them at night.
"We could be called to a major Road Traffic Collision or other incident where a patient needs urgent treatment at the region's Major Trauma Centre and be unable to take them to the most appropriate hospital."
Major Trauma Centres were introduced in 2012 to provide specialist care for patients whose injuries are often life-threatening or life-changing.
Cornwall Air Ambulance airlifts around 800 people every year, with around 60% of these patients being taken to the region's Major Trauma Centre.
The existing landing facilities at Derriford Hospital are unlit and unsurfaced, with air ambulances landing on a grass site and Search and Rescue aircraft having to land at the nearby College of St Mark and St John's.
The charity has spent the past two years working closely with Derriford Hospital, other charities, helicopter operators and representatives from the military and Police to ensure appropriate facilities are in place to allow emergency helicopters to get patients to the centre after dark.
A suitable site has been identified and the hospital has full plans and permission to build the helipad facilities.
"The issue is funding," said Paula. "The hospital has done a brilliant job getting the project to this stage, but have only been able to secure limited funding. Until the project is fully funded the hospital are unable to go ahead and begin construction.
"Our concern is that in order for this helipad to be ready for use by the time we start flying at night, the project needs funding now and we need spades in the ground now."
The charity's supporters paid for a purpose-built helipad at Royal Cornwall Hospital Treliske, opened in 2004, but the Cornwall Air Ambulance won't be asking donors to fund the new facilities at Derriford.
"There are 29 Major Trauma Centres across England, but only 7 have proper helipad facilities," said Paula. Government departments, be it health or transport, need to make funding available towards building the infrastructure at every major trauma centre, including at Derriford.
"Some of the most seriously injured and sick patients arrive at these hospitals by air, so we feel helipads are just as important as road access for land ambulances."
Cornwall Air Ambulance will take its campaign to Westminster on 9th June at the Association of Air Ambulance's annual All Party Parliamentary Group reception, seeking the support of local MPs from across the county.