Newquay Beer Festival Supporting Air Ambulance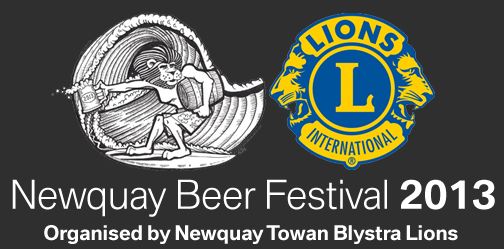 Newquay Towan Blystra are supporting Cornwall Air Ambulance at this year's Newquay Beer Festival!

The event takes place at Hendra Holiday Park, Newquay on Friday 20th to Saturday 21st September 2013, with the site open from 11am until 11pm each day.

It's a must for beer fans from near and far, and for those who love to soak up the atmosphere without worrying about getting home, there is onsite camping and motorhome pitches at great prices.
But the beer isn't the only attraction. There's entertainment on throughout the event plus trade and charity stalls. We will be announcing the acts as they confirm their services and the list of beers we plan to offer will also be posted online as we approach the festival.
Families are welcome but parts of the site will only be open to over 18s. However, because the festival is based at one of Cornwall's top holiday parks there are loads of other attractions which younger people will be interested in and there's special discounts available at places like the Oasis indoor fun pool so it can all make for a great couple of days. Places for the festival are restricted in number so don't delay.
Find out more information on the Newquay Beer Festival website or 
Supporting Cornwall Air Ambulance Trust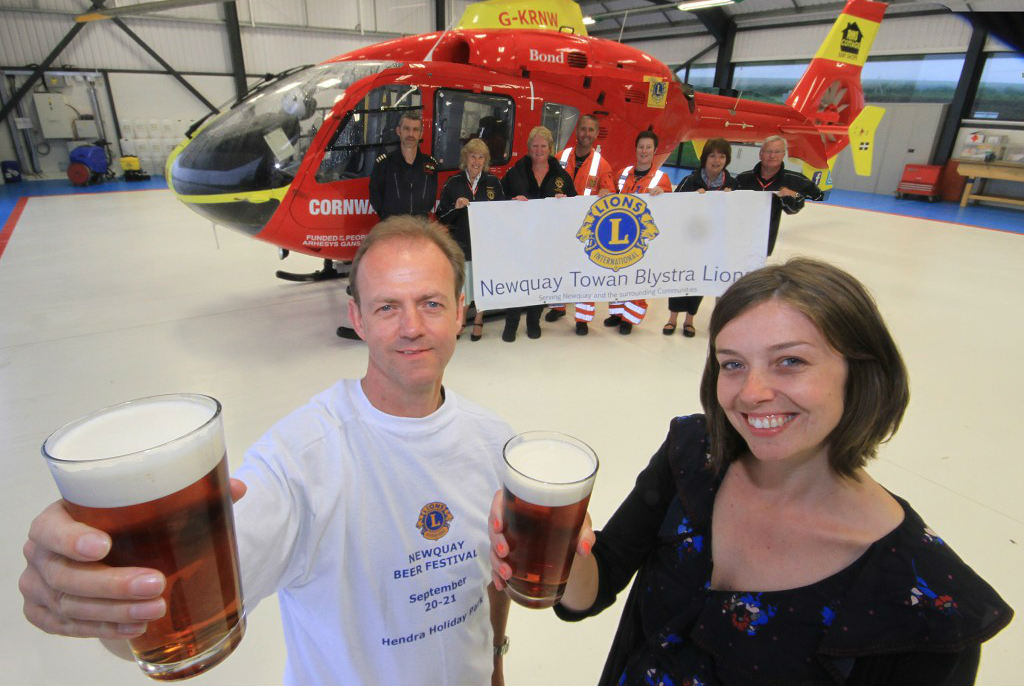 The Newquay Towan Blystra Lions are fantastic supporters of Cornwall Air Ambulance Trust, and the Newquay Beer Fesitval will help keep our lifesaving helicopter flying!
Lions President Phil Bunt said: "We're very proud to be in a position to help support Cornwall Air Ambulance. We already have a great relationship with the charity, and are always happy to support this vital Cornish service whenever we can."
Susie Smith, Cornwall Air Ambulance Head of Fundraising said 'We are delighted that the Newquay Towan Blystra Lions have decided to continue their support for Cornwall Air Ambulance by choosing us as one of the beneficiaries of the Newquay Beer Festival.
"The group have been supporting us for over a year now and last year very kindly funded the purchase of a video laryngoscope which has now become an invaluable piece of equipment on board the helicopter, allowing our paramedics to look down the throats of patients having trouble breathing.
"We do hope that as many of our supporters will head to the festival and raise a glass knowing that they are helping to support the charity, although we always promote the message of enjoying alcohol responsibly."
Newquay Towan Blystra Lions Club is a voluntary group of men and women, who work together to help support good causes in Newquay and it's surrounding communities. The main charities for the Beer Festival are Cornwall Air Ambulance Trust, Children's Hospice South West, Cornwall Hospice Care, and Carly Taylor Fighting Back.
Could your business Sponsor A Barrel?
Could your company Sponsor a Barrel? This is an opportunity to promote your company, and also enjoy the festival itself with free tickets. For just £95, your company can sponsor a barrel and will receive:
Your name on a "sponsors" banner, in a prominent position in the Festival village.

Your name, and a 25 word paragraph about yourself in the Festival Programme
Your name, and a 25 word paragraph about yourself on the partners section of the website.
2 free tickets, and 2 free pints per ticket.
Email the Newquay Towan Blystra Lions for details.